The INCULTUM project deploys a range of outreach activities which aim at the creation of an ecosystem of stakeholders, all over Europe, and in the different areas of innovation concerned with cultural tourism and, more generally, with access to cultural heritage.
The involved stakeholders belong to various areas and sectors, including: Research and academia; Commercial activities (products and services) related to cultural tourism; Creative SMEs; citizens' associations and groups of interest; Policy makers; Cultural Tourism professionals; users in education (teachers and students).
One way to enable this network of stakeholders and users for the engagement with INCULTUM is to leverage on existing projects and inititiatives that deal with cultural tourism, in order to create an active and engaged community, where to share information about events of common interest and collaborate in different areas.
---

Website: www.arctur.si
Arctur is a Hi-Tech SME and the main private-owned supplier of HPC (High Performance Computing) services and solutions in CEE. The company has extensive experience in the deployment of complex IT systems for small and media enterprises (SME) in various sectors: from manufacturing to tourism and cultural heritage.
Arctur is also the leader of the international Tourism 4.0 initiative, dedicated to transforming tourism into the driver of the UN Sustainable Development Goals by use of the key enabling technologies from Industry 4.0.

---

Website: www.t4bs.eu / Social media: FB – Twitter – LinkedIn
Tourism 4.0 for the Black Sea project aims to demonstrate the potential of Data Analytics for tourism development in the area of Black Sea. This will enable local stakeholders from public and private sector in tourism to increase their understanding of current trends, patterns of tourist flows and impact of visitors as well as predict the tourist impact for taking strategic data driven decisions to foster more sustainable tourism in the future. For this reason, collaboration of all stakeholders of tourism ecosystem as well as exchange of data between them will be promoted to spur innovative touristic services and policies tailored to the regional challenges and opportunities.
---

Website: www.weave-culture.eu
WEAVE – Widen European Access to cultural communities Via Europeana project aims to develop a framework to link the tangible and intangible heritage of cultural communities, safeguarding the rich and invaluable cultural heritage which they represent. In particular, the project will aggregate over 5,000 new high-quality records to Europeana and will carry out several capacity building activities to develop a closer connection between cultural heritage institutions (CHIs), minority cultural communities and Europeana. Additionally, WEAVE will develop a set of open and reusable tools to allow the management of annotations, semi-automatic recognition of specific gestures and movements and visualisation of performances and 3D models.
---

Website: www.photoconsortium.net
PHOTOCONSORTIUM – International Consortium for Photographic Heritage is a non for profit association devoted to the promotion and enhancement of the culture of photography and photographic heritage, and is committed in the areas of digital cultural heritage, access and reuse of cultural content, citizens' engagement and education. PHOTOCONSORTIUM participates, and promotes the participation of its members, in projects and initiatives, including but not limited to participation in the Programmes of the European Commission, and organizes photographic exhibitions, co-creation and participative events, seminars and conferences, and training courses. PHOTOCONSORTIUM is also the expert hub on photography for Europeana.eu, the Europeana digital gateway to cultural heritage, and operates as accredited aggregator for photographic collections, supporting public and private photographic archives in making their collections available in Europeana.
---

Website: www.citizenheritage.eu
CitizenHeritage is an Erasmus+ project aiming at enabling citizen participation in cultural heritage, with a particular focus on citizen science and education. It will explore the degree to which Citizen Science can be an element to stimulate sustainability by promoting social ownership of cultural heritage knowledge. To do so, this project proposes the conceptualization of cultural heritage activities engagement as a cultural common in which value is created by social engagement between Higher Education Institutions, Cultural Heritage Institutions and citizens at large. The project will also examine the conditions under which Citizen Science makes both socially and economically sustainable contributions.
---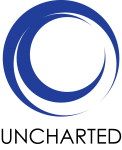 Website: https://uncharted-culture.eu/
UNCHARTED project studies the emergence of values connected with culture, their configuration and the political impulse that these values could deliver to the society. It also focuses on the valuation practices of the actors involved in cultural life, especially in the areas of cultural participation, cultural production and heritage, and cultural administration. From a European perspective culture has a very strong economic impact as it generates a high volume of employment, but it is also a powerful resource for fighting the main threats that undermine the peaceful coexistence in Europe. In this light, it is worth that cultural policies take into account the strategic plural values of culture. These are currently fundamental challenges for Europe and the main areas in which the project plans to leave its contribution by developing new tools and guidelines for understanding, calibrating and managing the plurality of values of culture.