Location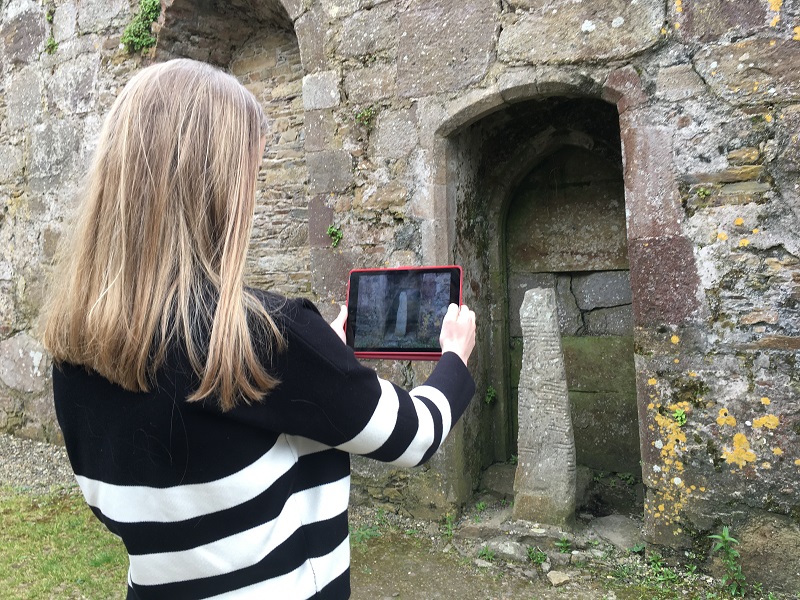 This pilot refers to the whole territory of the Republic of Ireland and the online platform https://historicgraves.com.
Responsible partner: EACHTRA
---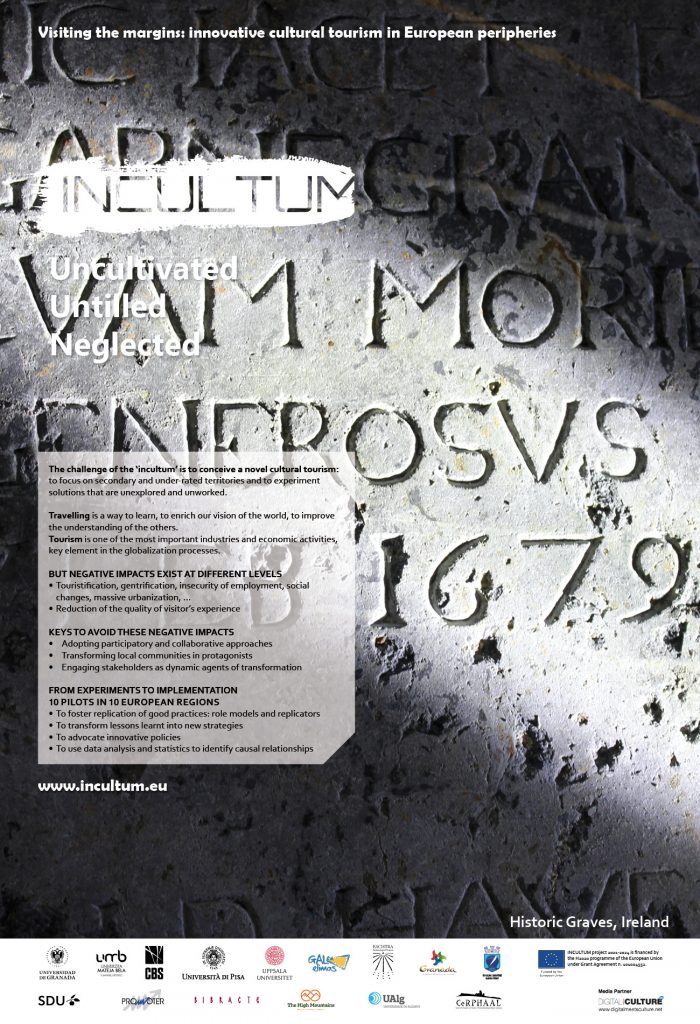 Context
Irish diaspora is how we refer to the historical process of migration from Ireland, recorded since the Early Middle Ages, but particularly evident since the XVIII century. By the 21st century, an estimated 70 million people worldwide claimed some Irish descent, largely maintaining a vivid connection with Irish cultural identity and heritage. The online project Historic Graves capitalized on this global phenomenon, putting together a worldwide community of more than 15,000 users, collaborating in generating a nationwide genealogical dataset. The initiative started in 2010, as a community-focused participatory grassroots heritage project, where local community groups living in Ireland are trained in low-cost high-tech field survey of historic graveyards and recording of their own oral histories. In almost a decade, historicgraves.com published online more than 800 cemeteries, recording the location of approximatively 100,000 graves and collaboratively transcribing the details of 196,808 people, and counting. Community co-production happens within a freely available online platform, created for the transcription of memorial epitaphs. Training workshops are offered to local communities interested in contributing to surveying and transcribing historic graveyards. The combination of online interaction with local workshops and meetings works best in terms of ensuring meaningful participation. Data gathering and management procedures have proved to be essential on two fronts: data collected in the field is normally available online in short time; on the website, memorials' transcription is unmediated and immediately available to share. Instant publication proved to be highly engaging for the volunteer groups involved: they see immediate results for their work and are willing to share them with family and friends living abroad. Each local community can download individual datasets of their own records, as tabular Open Data. The global community of users takes responsibility for quality control and completeness. In 2018, Historic Graves received a Heritage Council grant that supported the upgrading of the online platform (backend and frontend), and it has been part of the initiative European Year of Cultural Heritage (#EuropeForCulture). Started as a crowdsourcing collaborative project, over time this initiative revealed its strong touristic potential, which is reflected in the numerous feedbacks the platform receives continuously from users all over the world planning to visit Ireland because they found the exact location, and conservation status, of a relatives burial.
Training materials and resources from the Pilot
Download the Historic Graveyards recording toolkit >>>
View a videotour about mid-19th century burial practices in some of the Pilot's sites we are researching in West Waterford
View the Lost Famine Graves video reel on Youtube >>>
Pilot's presentation
INCULTUM general Assembly 28-10-2021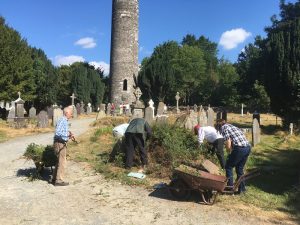 Actions
Since 2011, Historic Graves focussed mostly on data collection – working out a robust system for crowdsourced heritage projects. In recent years, we began focusing on improving the visibility of each participating community and now, within INCULTUM, we plan to augment the touristic potential of such community heritage "micro-projects", as we consider each one of the historical graveyards recorded. We plan this happening by improving communications among communities and also among those communities and the diaspora population to whom they supply heritage data and stories. This will entail modification of the web platform as well as running a series of local and virtual workshops, to learn from the participating community groups. In order to improve effectiveness of planned actions, it is proposed that this process will focus within a new region and that the combination of new groups and older more experienced groups should spark new exchanges.
From a technological point of view, INCULTUM will also offer the opportunity to improve user-experience, to make the platform more attractive and easier-to-use for the general public, and to incorporate new functionalities oriented towards the Semantic Web and Open Linked Data. That means basically to make people and places recorded in our database machine readable and linked with other genealogical datasets of historical gazetteers, significantly improving search engine indexation and platform visibility, thus incrementing its touristic potential and attractiveness.

Communities involved
It is proposed that this process take place initially within a new region and that the combination of new and older more experienced groups should spark new exchanges. Although Historic Graves operates on the whole territory of the Republic of Ireland, with over 500 local communities involved so far, in this context we propose a deep focus on the graveyards of Connemara, an upland coastal area on the west coast of Ireland. This area is listed as deprived in https://maps.pobal.ie/. Decimated by the Great Famine in the late 1840s, including an assisted emigration called The Tuke Fund. Previous community projects have already identified families who participated in this assisted emigration in the early 1880s and we propose to survey historic graveyards of Connemara and attempt to trace the places of origins of those who emigrated after the Great Famine including the Tuke Fund families. The ideal region to link with this new area is Ballyhoura in South Limerick and Nord Cork. This Ballyhoura region has recorded most of the historic graveyards with the Historic Graves Project already and they also have researched an assisted emigration project (The Peter Robinson Assisted Emigration), albeit 50 years earlier than the Tuke Fund.

Expected results
We aim to survey a series of rural parish graveyards in Connemara in collaboration with their local community groups. We then aim to link with other Irish groups, such as in Ballyhoura, Limerick/Cork, and together develop the tourism enhancement aspects of the projects. A strong element of the tourism aspects is to develop an online community which will link the local communities with the broader Irish diaspora. At present 60% of our online users are from the Irish diaspora and are situated variously in the US, Canada, the UK, Australia and New Zealand. We aim to connect with these diaspora users and build relationships which will promote tourism contributions to the local communities both by increased visits and also by online support. The Historic Graves team recognised the Leader Rural Development Fund ethos of community-led heritage projects, rather than simply community based, as a key element in developing a crowdsourced heritage project. Over multiple funding applications and competitive tenders, especially in its start-up phase (totalling approximately 300k euro of Leader RDF), we built on our experience in developing strong collaborative projects wherein the communities took the lead position in particular with regard to project completion.

Associated partners
Our usual "micro-project" combines three sets of partners, the local authority (usually the local County Council), the local community (sometimes represented by rural development companies) and the Historic Graves team. We have strong working links with both Galway County Council and Limerick County Council and we are already very active in Limerick, with a growing presence in Galway. So far, Historic Graves applied successfully a participatory approach methodology with over 500 local communities across Ireland.

Cross border and international nature of the pilot case
This pilot is cross border and international at its core, being oriented to the global community of Irish descendants and, more in general, to people interested in genealogical tourism. The pilot has also great potential of collaboration with the European Cemeteries Route, established in 2010. Traveling through this route actually helps to raise European citizens' awareness of the importance of Europe's significant cemeteries in their multicultural dimension. Ireland is already part of the route, but only one cemetery is listed so far (Glasnevin in Dublin). INCULTUM plan to support the membership of other significant graveyards located in rural, marginal locations that will gain attractiveness in the context of the European route. Additionally, we plan to organise guided tours, an international seminar focused on genealogical cultural tourism and a workshop focused on transcribing epitaphs, coinciding with the WDEC week, 2021 and 2022 editions.
Innovations
Implement Semantic encoding to places and people recorded in the online platform
Establish and strengthen links among local communities in Ireland and Irish descendants in US, Canada, UK, Australia and New Zealand
Promote community's management and safeguarding of local graveyards, as assets of sustainable cultural
tourism
Develop a smartphone app to browse content on the go and build customizable trips
Improve recording methodology with the use of drone aerial survey and GIS mapping
Establish additional Irish memberships to the European Cemeteries Route.
Basically, all these innovative measures will have an effect both at global and local level. Additionally, within the consortium, Historic Graves brings also to the consortium the experience of a sustainable business model based on a participatory approach with local communities and the co-creation of digital datasets with crowdsourcing methodology, that will work as a role model replicated in other contexts..