ITP >> FAQ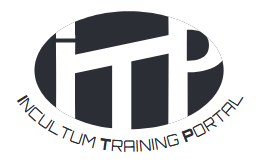 Targets: Users interested in the resources of ITP
For specific questions about the subjects of the ITP sections, you can contact the partners responsible for each section, as indicated in the grey box at the beginning of the section.
For general questions about usage and access to ITP resources, you can contact the ITP Secretariat at info@incultum.eu
Below you can read about the Frequently Asked Questions raised by ITP users.
Who can I contact for help using the materials and training resources?
For each section of the Training Portal, responsible INCULTUM partner is indicated with name, related institution and email contact.
It is also possible to contact the INCULTUM Training Portal Secretariat with specific questions: info@incultum.eu.
---
How often is the information updated and new material added?
The INCULTUM website is updated regularly and so its blog. The training materials in the Training Portal are added as long as they are produced by the responsible INCULTUM partner.
---
Can I download documents to read later, or to print?
Yes, all the materials published in the INCULTUM Training Portal are freely available. You may download the article or document as a file to be saved on your computer, and print it.
---
Can I reuse the content of the INCULTUM Training Portal's resources in my own publications?
If you wish to reuse the content in your own materials, please appropriately credit the INCULTUM project and the responsible partner who produced the resource.
General attribution for the content in this website is CC-BY-SA, which means you are free to distribute, remix, adapt, and build upon the material in any medium or format, so long as attribution is given to the creator. The license allows for commercial use. If you remix, adapt, or build upon the material, you must license the modified material under identical terms.
---
Do I need to set up an account?
No, the materials of the Training Portal in all its sections are free access to anybody.
If you wish, you can register to INCULTUM via the contact box below.
This way you will be included in the project's mailing list and receive the INCULTUM periodic newsletter, to stay updated on the project's progress and outcomes.