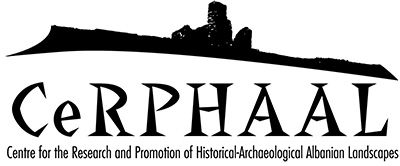 Role in the project: Leader of Pilot 8 Vjosa, the shared river
The Centre for the Research and Promotion of Historical-Archaeological Albanian Landscapes /Qendra e
Kërkimeve dhe Promovimit të Peisazheve Historiko-Arkeologjike Shqiptare – CeRPHAAL is a nongovernmental organization based in Tirana, Albania. The centre has at its focus the research, study and evaluation of archaeological, monumental and cultural assets found in the historical landscapes, in both rural and urban areas, as an essential means of preserving and transmitting the past heritage to the present and future generations.
CeRPHAAL has long experience in the management of heritage and archaeological excavation and survey
research projects carried out in the country, and collaborates with several national and international institutions. Important objectives of the institution are training and education programs, aiming at the dissemination of new concepts, practices and methodologies used in the study, management, evaluation and protection of heritage assets. During recent years, the centre has worked on developing participatory research activities with local communities.
---
Key person(s)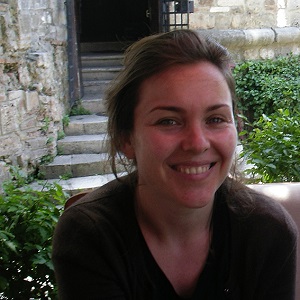 Eglantina Serjani – She has a MA degree in 2005 in Archaeology and History of the Early Medieval Period from the University of Siena, Italy. Her areas of interest include archaeology of the Late Roman/Late Antique periods, with a particular focus on the diverse aspects of rural life – sites, people and spaces. Participation in various archaeological and heritage management projects, with broad experience in surveying, excavation, public knowledge transfer, student training, GIS-mapping, databases and project administration. Contact: egla.serjani@gmail.com
---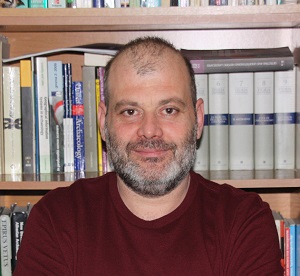 Ardit Miti – He has a MA degree in 2005 in Archaeology and History of the Early Medieval Period from the University of Siena, Italy. From 2017 PhD candidate at the University of Granada, Spain on landscape archaeology of the Upper Vjosa Valley (Southern Albania) during the Late Antiquity and early Middle Ages. Since 2005 he has co-directed and directed several archaeological research and heritage management projects in Albania. Contact: ardit_miti@hotmail.com