ITP >> Academic Courses >> Social branding for cultural and sustainable tourism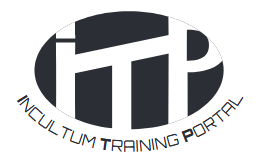 Targets: university students and researchers
The course Social Branding For Cultural And Sustainable Tourism is under development by the University of Pisa to be provided online to the partners and other users of the Training Portal.
Social branding strategies are constructed on the basis of territorial elements and contextual factors influencing local brand positioning in the market. Branding strategies acquires marketing elements, as well as, geographical elements and socio-cultural factors.
Brand management is currently characterized by brand-integrated technologies combining: socio-cultural factors, design technologies, symbolic features, tangible and intangible elements of the place. Brand construction process is also well related to local community, local traditions and history, without forgetting territorial resource value. [1]
Branding design is also a valuable storytelling tool that creates local benefits, such as: place image enhancement, local tourism offer promotion, community awareness and stakeholder involvement. Indeed, branding design process can be fostered by a participatory vision promoting sustainable and culture-related tourism on territories, also supported with online storytelling activities. They are usually referred to specialised audiences, in order to create emotions, positive attitude towards the place: which has shown as an attractive tourism destination. [2]
Finally, brand identity can be realized through gamification actions, since «gamification is an excellent way to strenghten brands' image as customer-friendly, socially-minded and community-involved». [3]
Gamification is sometimes supported by augmented reality, holograms, mobile applications, videogames, etc., which contribute to customer engagement in order to qualify tourist behaviours. In this light, sustainable tourism approaches are potentially enabled by gamification, by establishing responsible attitude to tourism destinations. Gamification can also be successful for branding image strategies, especially in combination with social network and cultural digitalization activities.
This INCULTUM training course will highlight online and offline strategic tools for branding processes, from conceptualization to social branding communication.
The course will be structured in three correlated thematic areas.
| | |
| --- | --- |
| BRAND CONSTRUCTION AND PLACE REPRESENTATION | Local identity representation; brand idea conceptualization; market positioning; branding exploitation. |
| STORYTELLING | Community branding; brand image; brand dissemination and destination visibility. |
| LOCAL GAMIFICATION AND CULTURE DIGITALIZATION | Gaming, immersive reality, digital archives and tourism videogaming. |
The first area tackles branding construction, regarding local identity study in order to realize a quality and representative destination brand for inland and sustainable tourist destinations.
The second training focus is dedicated to storytelling activities on social networks, blogs and online community platforms. They convey brand's endogenous cultural value based on territorial genius loci and cultural memory of the place.
The third theme is dedicated to culture digitalization activities and gamification tools for branding. All these training sections are realized on the basis of best practices and empirical case studies showing the socio-cultural character of brand images for sustainable tourism.
---
[1] FEDOTOVA N.G. (2019), "Brand management of territories: socio-cultural factors of designing a city brand" in The European Proceedings of Social & Behavioural Sciences, Future Academy, UK.
[2] CAPELLI G. (2016), Manual for participatory touirism connecting community and culture through storytelling, Croatia, Croatian Ministry of Tourism.
[3] NEGRUSA A. ET ALII. (2015), "Exploring gamification techniques and applications for sustainable tourism" in Sustainability, Switzerland, n. 7.